In this tutorial checkout how to enable and use Swipe to delete or archive E-Mails or Messages on Gmail app – Guide
Gmail Android app was updated and it added swipe to delete or archive E-Mails or messages with single swipe. As the most of the android users got addicted to the swipe to clear the notifications instead of clicking the Clear All button, they will find this options pretty handful.

Today most of the people have their own E-Mail IDs and many of you might get some spam messages from many spammers out there and they sometimes escape the Gmail filters and reach your inbox, along with the spam E-Mails we get some unwanted advertisement mails or mails from Social Media, which we don't want to read. So instead of selecting one by one and tapping trash icon, you can swipe them away.
This features comes in handy, as you can delete the E-Mails or Messages in one step. While the older method included checking the E-Mails and then tapping on the trash icon, to move them to bin.
This option might be disabled by default, to enable it follow the steps listed below:
Open the Gmail app on your Android device.
Tap on three horizontal lines button.
Scroll down and choose Settings.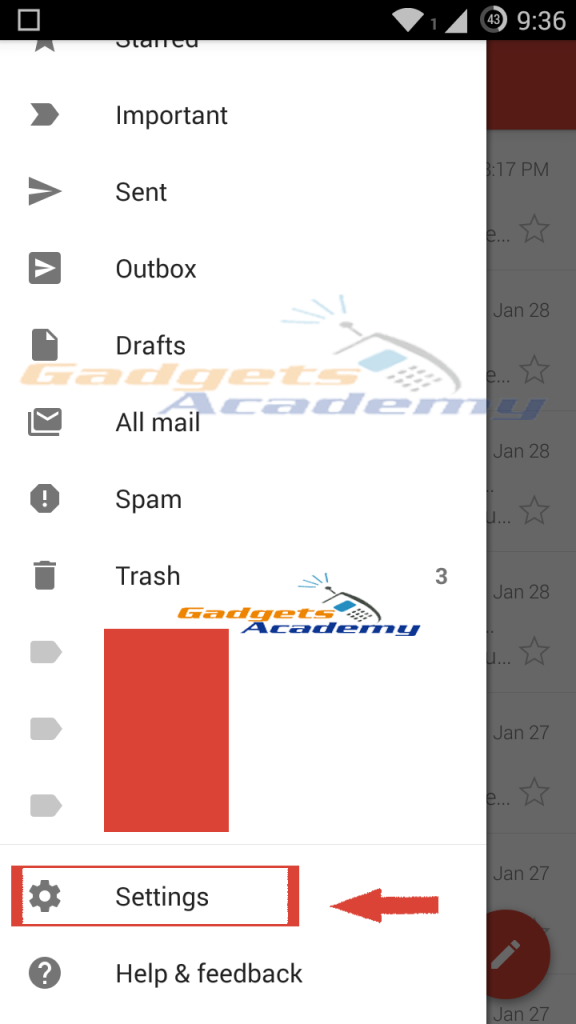 Now in Settings, choose General Settings.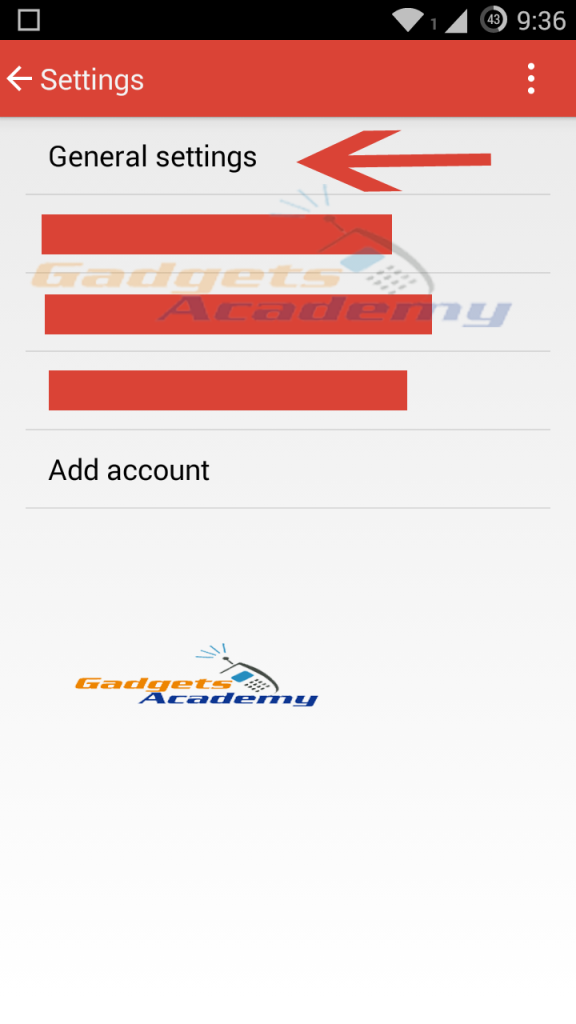 Now check Swipe actions options.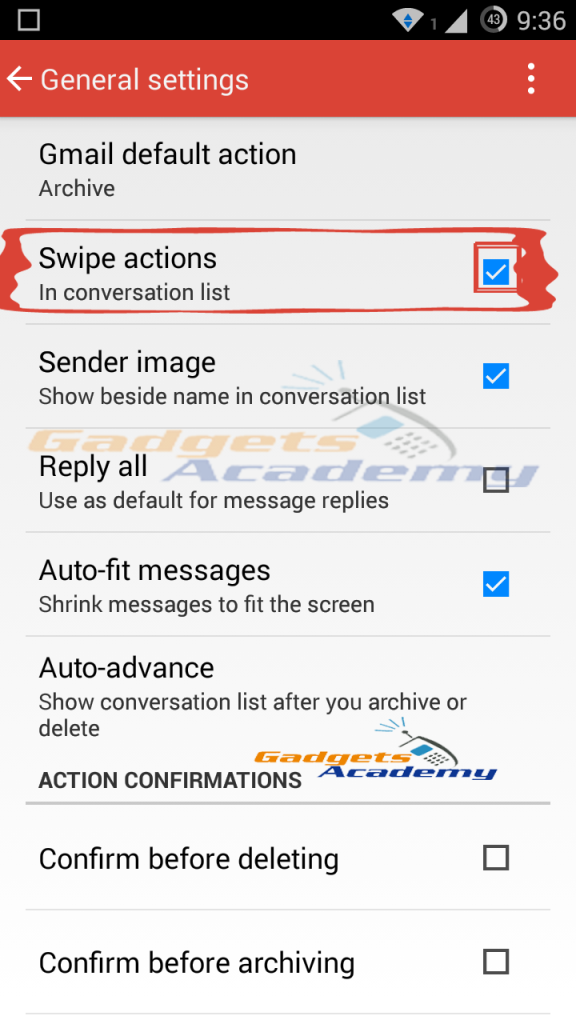 If you want the swipe action to delete the E-Mails you can choose in Gmail default action.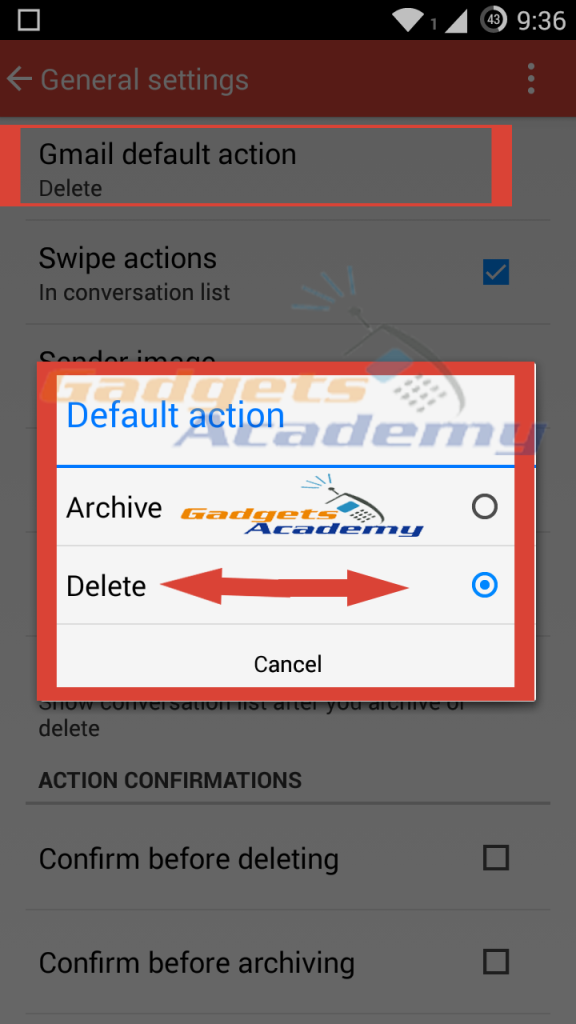 That's it now you are ready to enjoy the Swipe to delete or archive E-Mails or messages action on your Gmail app. If you were unable to find the options listed in the above steps, then update your Gmail app to latest version from Play Store and try it.
Do share this tip with your friends on Facebook, Twitter, Google Plus or on any social networking site and let them know about the Swipe to delete or archive E-Mails or messages feature of Gmail.