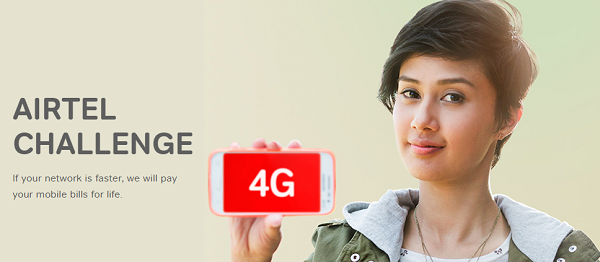 Bharti Airtel 4G is the first cellular network company to roll out 4G services in India. The company already started its services in 296 towns across India. But in order to use the 4G services in India, it is mandatory for Airtel subscribers to replace their existing 3G SIM with an upgraded 4G SIM cards.
The new 4G SIM by Airtel comes bundled with a Nano SIM and two adapters for using the SIM on Micro and Mini SIM based smartphones. So, the subscribers need not to purchase any adapters as it is included along with 4G SIM. These bundled kit includes the tag line "Closer to nature, less plastic more green".
How to get free Airtel 4G SIM: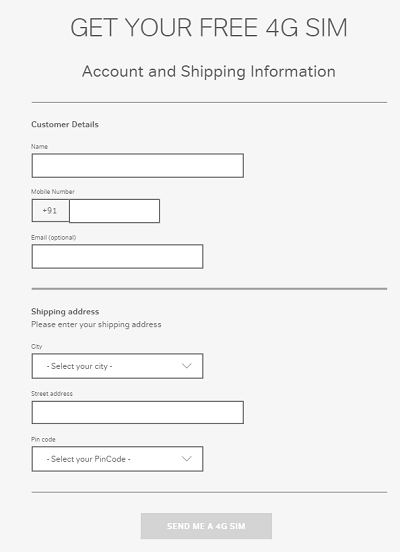 Airtel cellular is providing a free 4G SIM for all its subscribers across the 4G compatible towns and cities. Subscribers need to visit nearest Airtel store and ask for an upgrade. There is also a second option for subscribers to get the free 4G SIM sitting at home. Go to Airtel India official website and tap "Get 4G" option present at the top navigation menu. Here submit your name, mobile number, Email ID and shipping address and tap on "Send me a 4G SIM". To let you know, the shipping cost of the SIM is absolutely free.
How to activate Airtel 4G SIM
Once you get Airtel 4G SIM in your hand, SMS the 20 digit sim number from the existing sim and forward it to 121. Soon you will receive a confirmation SMS from Airtel which has to be replied with 1. That's it! The existing existing SIM will gets deactivated in some time. The new 4G sim is all ready to install and use the services.
The above guide of activating 4G SIM is similar for both prepaid and post-paid users. The SIM is also compatible to both 2G and 3G networks in the 4G services regions. To increase the number of 4G subscribers, Airtel is offering 4G plans at 3G rates.
For any other queries, leave a comment below.