Samsung Galaxy S5 is the one of the best Android Smartphone equipped with latest technology. The device was launched as a successor of Galaxy S4. As many devices comes with certain issues and problems, this device also has certain which makes the users annoyed. The Galaxy S5 users have complaint that their facing problems with Lock Screen and Notification Panel. The Lock Screen issue sometimes don't allow the users to unlock the device which is really annoying. So here we are sharing simple guide which will make the users to overcome from the glitches.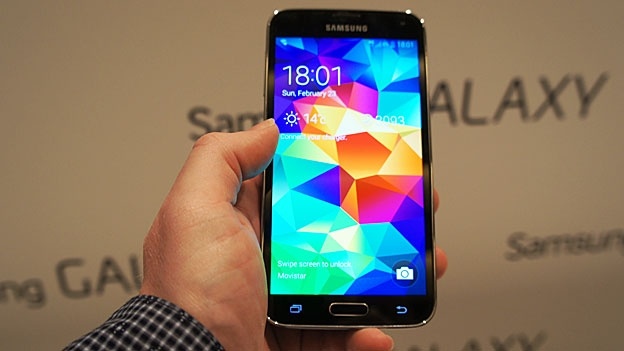 How to Fix Samsung Galaxy S5 Lock Screen & Notification Panel Glitches
Both the problems arises due to some issues in apps and software. So to fix the problem permanently we have to follow the below two steps- one is booting Galaxy S5 into Safe Mode and other is performing factory reset. So follow the below easy tutorial to fix Samsung Galaxy S5 Lock Screen & Notification Panel Glitches.
Step 1: Booting Galaxy S5 into safe Mode
Booting Galaxy S5 into safe mode gives you clear idea whether any installed app is creating problem or not. If found any one, this can be removed which easily fixes the Lock Screen & Notification Panel Glitches.
Power off your Galaxy S5.
Press the Power button and hold it till a Samsung logo appears on the screen.
Now press the Volume Down button and hold it soon after releasing the Power button.
Make sure not to remove your hand from Volume button until the rebooting finishes of the device.
Now Safe mode will appear at the left side lower corner in the screen. Now release your hand from the Volume Down button.
Check whether the Samsung Galaxy S5 Lock Screen and notification panel glitches are still existing or not? If no then any third-app app is responsible for glitches. So find that app and uninstall by heading to apps management.
Step 2: Performing Factory Reset
This step is helpful in removing all the apps and software which we install manually. The factory tested apps will not be removed. This option makes all the settings to factory default.
First turn off your device and enter into recovery mode by pressing and holding Power, Home and Volume Up buttons together.
Navigate to wipe data/factory reset using the Volume Down button and use Power button to perform the reset process.
Continue the above same process for 'Yes delete all data'.
Now select the option 'reboot system now' from main menu and press Power button to perform.
The above 2 steps will be working on your Samsung Galaxy S5 for fixing Lock Screen & Notification Panel Glitches. If the problem still exists, reach to your nearest Samsung service center.