Lost your iPhone or any other iOS device, then Find My iPhone is the first step to protect your device from falling into the hands of irresponsible. This feature will be useful in tracking the device and even makes the device lock, thereby making useless for the persons who has stolen or found it.
Making the device locked can protect your personal information present on your device like bank details, Gmail ID/password or any other important accounts. This can be all possible with the feature of Find My iPhone i.e, Activation Lock. One can remotely lock their iOS device by just putting into Lost Mode.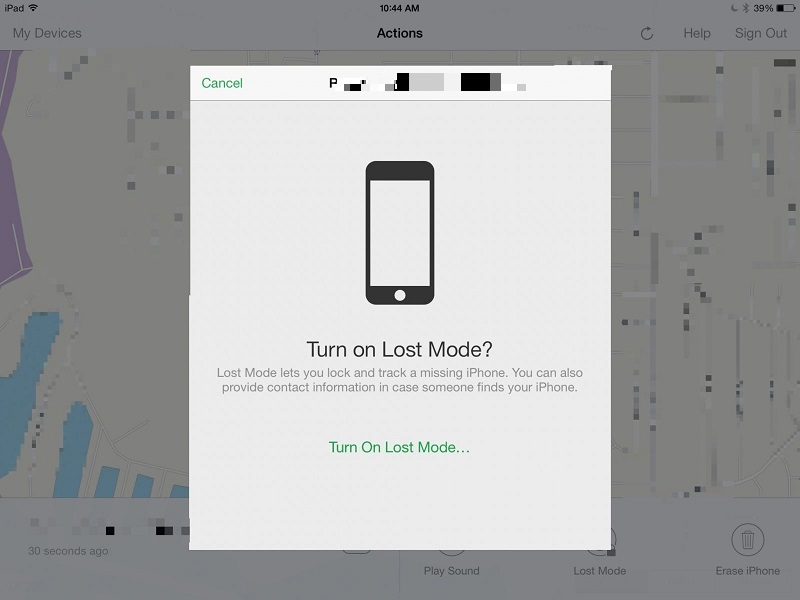 How to Turn On Lost Mode on iPhone and iPad
1. Visit www.icloud.com and log in with your Apple ID & Password.
2. From the home page locate Find My iPhone icon and tap on it.
3. Now click on the green dot appearing on the map and then a message pop-ups 'Your Name's Phone'.
4. Next click on the 'i' icon and there after you will see three options- Play Sound, Lost Mode, Erase iPhone. Select the option 'Lost Mode'.
5. Confirm the message asking to enable the Lost Mode.
6. If the iPhone or iPad which are you trying to keep into Lost Mode doesn't have a passcode, Find My iPhone needs to setup one on the spot. If already have passcode enabled on your device, you skip to the next step.
7. Soon after entering the passcode, you need to enter the phone number for contacting purpose. Though its optional it is highly recommended as your number will be displayed on Lock Screen and the person who has the device will contact you back. Tap "Next" once done.
8. Finally you can enter a customized message which will be displayed on the lock screen, by default the message will be "This iPhone has been lost. Please call me.". Now tap 'Done' to enable the Lost Mode.
9. iPhone or iPad on Lost Mode doesn't display any alerts relating to phone calls, messages, or notifications.