Twitter is one of the most used social networking app in which people shares videos, keep the status update, photos and much more. All users likes to upload videos to Twitter and why not, the video explains everything that may not by 140 characters.
People connected with Twitter finds new videos shared by their friends on Twitter and wants to download them. But they don't find direct download link and here their problem starts. So for those people who are looking to download Twitter videos on iPhone and iPad, the following guide will sure help you out.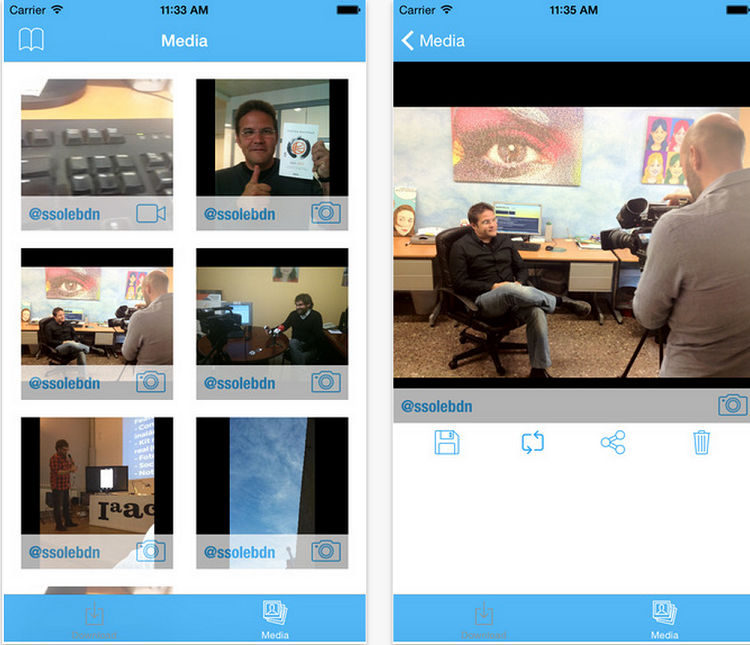 A third party iOS app called "Video Downloader for Twitter edition" have to be downloaded on your iOS devices. This app will be responsible to download Twitter videos on your iOS devices.
How to Download Twitter Videos on iOS devices
#1: Firstly Download Video Downloader application for Twitter.
#2: Now open Twitter on your iPhone or iPad.
#3: Locate any video which you want to download and just copy its link. Just tap and hold on the video link and then select Copy Link.
#4: Thereafter, open the downloaded Video downloader application.
#5: Paste the copied link in the step 2 and then tap on Download Now.
#6: Now your video will starts downloading. The video can be easily shared to WhatsApp, Facebook right from this app.
Another way of downloading Twitter Videos without any application is just by visiting downloadtwittervideo.com or videograbber.net. There you need to paste the Video URL which is to be downloaded.
So in this ways the Twitter Videos can be easily downloaded on your iPhone and iPad. For more Android and iOS guides do visit our How To section.