Free Download FIFA World Cup 2014 Theme on Sony Xperia Android Phones.
Sony one of the big company has top name for the sponsors of the FIFA World Cup 2014. So in order to make this World Cup grand, the Japanese giant will launch FIFA World Cup 2014 Xperia theme. There will be FIFA World Cup Brasil logo on your Sony Xperia phones if you have bought the device in the last few months. The FIFA World Cup Theme has not been official released, but it has managed to leak out online. The theme can be downloaded on all Xperia phones running on Android version 4.3 and above.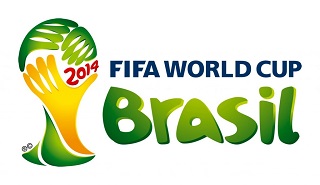 The theme is well prepared touching every area of the phone's software with own custom soft keys. Though the theme is not yet official released you can download the theme from the below provided link. The theme will be working on both rooted and non-rooted android devices. The official theme is expected to hit the Google Playstore very soon and we will keep you updated. There is still full month to go for the tournament but the World Cup Craze is increasing day after day. We can expect many FIFA World Cup 2014 Android games to be released these days.
FIFA World Cup 2014 Brasil Xperia Theme- Download
Download- HERE
FIFA World Cup 2014 Brasil Xperia Theme Pictures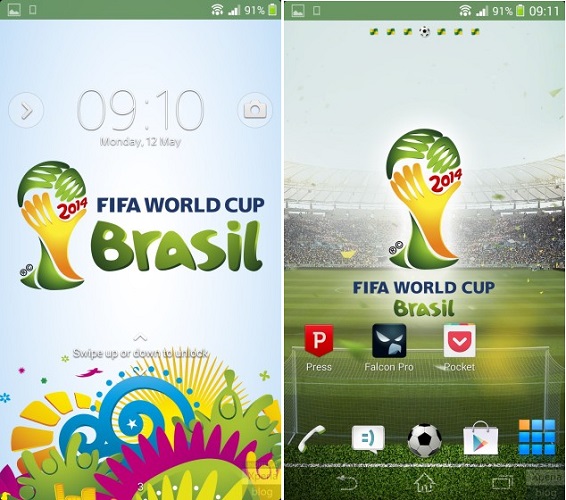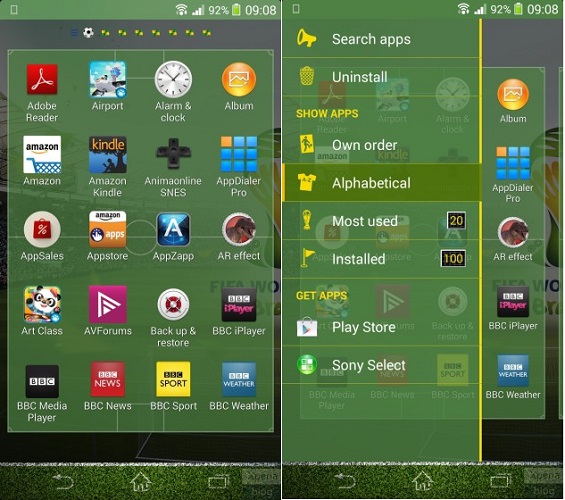 Source: Xperia Blog