Download Facebook Videos for Free
Are you interested to download videos from facebook and doesn't know how to download! Don't worry here is the simple guide to download unlimited videos from Facebook without any interruption. Facebook is one of the top social networking sites and from out of 10 persons every 9 has a facebook account.
Facebook is the best platform to share videos, pictures and other stuff. The videos includes funny, realistic and other lesson teaching tutorial which we like and want to download. But there is not direct option to download those videos like we download from Youtube. In Youtube, Internet Download Manager is used for downloading all kinds of videos. But in Facebook special method is followed to download these videos in all kinds of HD formats. The interesting thing is that the same method is followed to download videos from Youtube. Follow the below easy steps to download Facebook videos easily and quickly.
Download Facebook Videos
Go to the website www.downvids.net
Enter the Facebook Video link in the Empty bar (See below image for easy reference),
Now enter the Download option present just beside the Empty bar,
Now your download starts automatically,
Download unlimited videos and enjoy watching them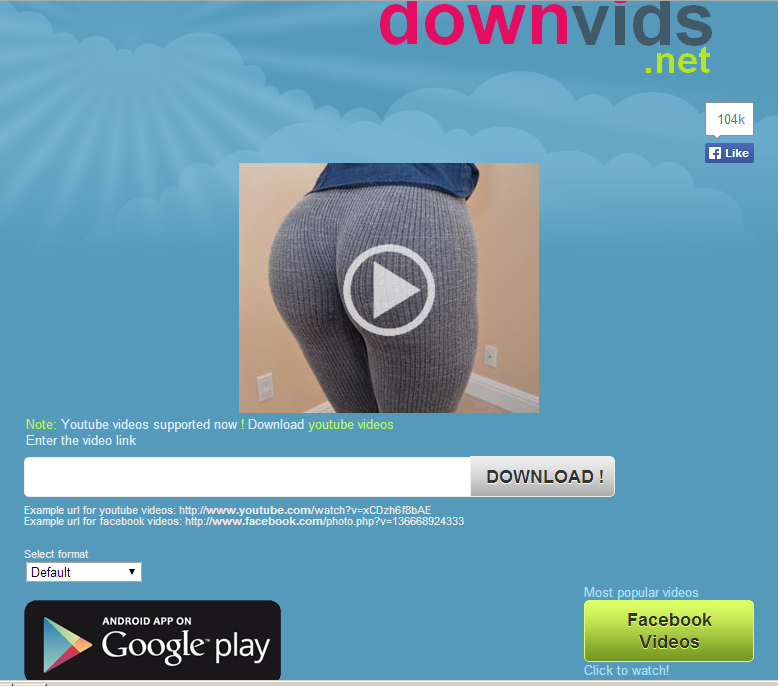 Note: Using this method, Youtube videos can also be downloaded.
Conclusion:
Don't forget to share this post with friends as it will be useful to them too. Any questions regarding download, lets us know by leaving a comment below.