Are you much concerned about the security of your Android applications, then here comes the "DU Privacy Vault" app which helps to lock the apps for personal reason. This application is being developed by Baidu, the popular Chinese search engine.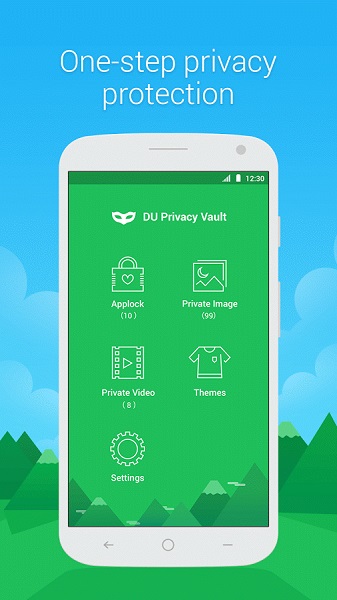 For better viewing experience, the app comes with options to customize the design, templates and themes. DU Privacy Vault is the first Android app developed by Baidu.
The following are the key features of DU Privacy Vault 1.1.8.1 APK-
App Lock: This allows you to lock all of your apps with a single gesture-based password.
Lock Cover: The lock cover will allow you to disguise your lock screen as something else. Also present is a  fake 'App Crash' screen cover and a 'Fingerprint Scan' screen cover.
Photo/Video Safe Vault: You can hide and encrypt your photos and videos with DU Privacy Vault.
Prevent Uninstall: After you turn on the Prevent Uninstall feature, other people won't be able to delete DU Privacy Vault from your phone without your authorization.
Lock Delay: Within the time limit you set, you won't need to unlock your apps again when you reopen them.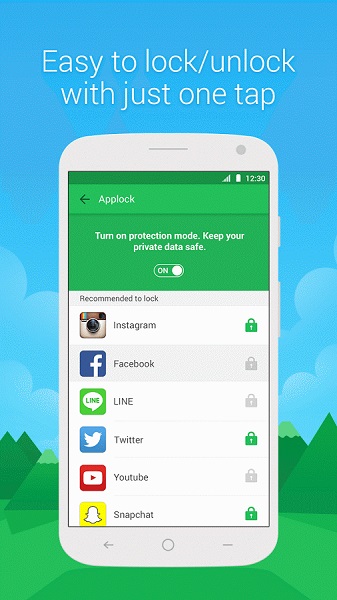 Download DU Privacy Vault 1.1.8.1 APK and protect all your personal apps, hide sensitive photos and videos and save unauthorized payments done by kids while playing games.
Google Play Link