Android has achieved huge popularity over the last few years due to tons of customizing options. Android has a tremendous increase in the field of development. But many users have complaint a lot regarding the theme engine. Many smartphones are limited to custom themes and icon packs not having any option to install third-party icons and themes. To enjoy the third-party content on your Android mobile, it is quite necessary that your device should be rooted.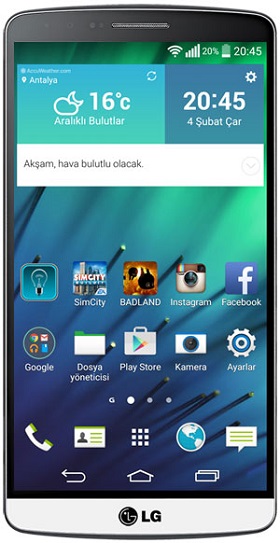 But in terms of LG devices, there is an option for custom theming without any problems. There is no need of rooting your LG smartphone to experience the third-party themes. To let you know more, LG themes are limited to alter stock weather widgets, backgrounds, and icons.
Users always like to change their smartphone themes frequently on their home launcher. LG G3 is the company flagship model supporting and supports various free and premium themes. It comes pre-installed with LG World app containing numerous themes. Apart from that, we have a beautiful collection of themes in the form of Apk which can be directly installed and applied on your LG G3 smartphone. All credits goes to CrOaTaN01, member of XDA.
Best LG G3 Home Launcher Themes:
LG G3 Lollipop Theme- Download
LG G3 Flat Theme- Download
LG G3 Sense Theme- Download
Linga Theme- Download
How to install on your LG G3:
All the above listed themes are in the form of APK files similar to that of Apps apk. So, follow the same procedure as you install any apk files on an Android smartphone. Transfer the APK file to device storage, enable Unknown Sources from settings, and open the File manager. From there locate the theme apk files and install one after another. To apply theme to the home launcher, go to theme option.