Rovio, the creator of most popular Android & iOS game Angry Bird has launched Angry Birds Transformers for the iPad and iPhone devices. The game is launched one day earlier than expected. This latest game of Angry birds was announced back in the month of June 2014. The game would launch for android devices on 30th October and users can download from Google Play Store.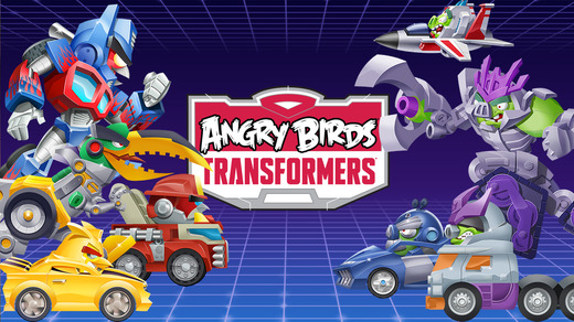 The new version consists of Autobirds, which features Red as Optimus Prime, Chuck as Bumblebee and many more. They've got lasers and they turn into cars. The courageous Autobirds can't save Piggy Island on their own, instead to stop the EggBots they'll need to join forces with their arch rivals the DECEPTIHOGS (like Decepticons only smellier).
Like Angry Birds Wars and Angry Birds Go!, Rovio has teamed up with Telepods which would teleport your best character into the iOS game. So this feature again would double your game fun. Check below the Angry Birds Transformers iOS game play and features.
Angry Birds Transformers iOS game highlights:
COLLECT! Unlock a roster of heroes (and villains) with unique attacks and abilities!
DESTROY! Leave the slingshot at home – this time you have some SERIOUS firepower!
VEHICLES! Oh, yes! Car, truck, tank or plane – transform to dodge falling hazards!
UPGRADES! Get stronger weapons and new abilities for every Transformer!
TAG TEAM! Borrow a friend's character to unleash a devastating two-bot assault!
TELEPODS™! Scan 'em to unlock, revive or boost your bots!
Download Angry Birds Transformers for iPhone and iPad:
Do let us know your experience with this iOS game by leaving a comment below. Subscribe to our daily news latter for latest tech news and tips.