Rovio Entertainment Ltd. has launched Angry Birds 2, the successor of most popular Angry Birds which was released 6 years back. The latest game has been released for both Android and iOS platform. The latest game can be download directly from Google Play store for Android users while iOS users still have to wait till it hits the Apple store.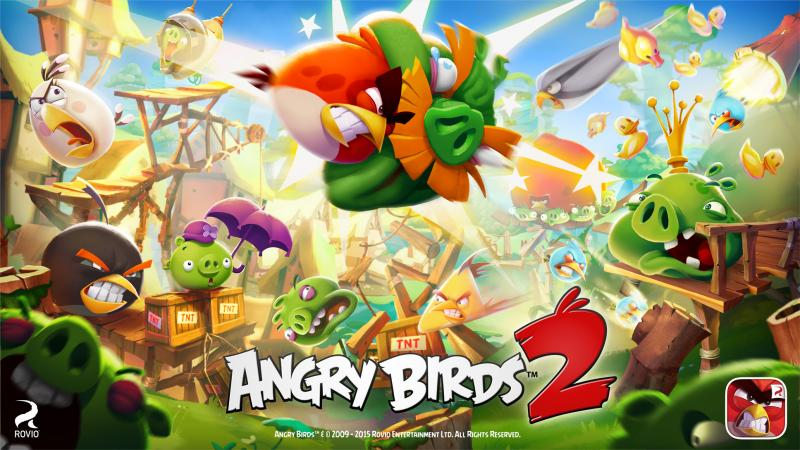 Angry Birds 2 brings all new features, graphics, multi-stage levels, boss pigs and brings more destruction compared to earlier version. Introduction of blizzards, hot chilies, and magic ducks will be useful in killing the fatty pigs. With its new arena mode, users has the option to challenge the global players.
Rovio managed to released many versions under its first Angry Birds. Some of them are Angry Birds Space, Angry Birds Stella, Angry Birds Fight, Angry Birds Transformers, Angry Birds Seasons, Angry Birds Star Wars, Angry Birds Go and many more.
Angry Birds 2 Features:
Collect and choose your own birds, build your flock and master new slingshot strategies to discover new and amazing worlds on Piggy Island
Play through jaw-droppingly stunning multi-stage levels brimming with exotic plants, quirky details and plenty of peril
Use spectacular spells to pop the pigs with blizzards, chilis and magic ducks for maximum destruction
Defeat the new end-of-stage evil boss piggies — such as the infamous King Pig, Foreman Pig and Chef Pig — to discover new worlds and get the eggs back from the baddies
For once and for all, settle who is the best and most hardcore Angry Birds player in the world by entering the Arena. Here you can challenge other players across the world and earn feathers to level up your flock
Earn Gems for extra birds, lives and tickets by playing the game and completing quests, and by watching videos or paying with real money