Looking to disable lock screen notification on our iPhone/iPad devices, then your search is completed. Here we brought easy guide on How to disable Lock Screen Notifications on iOS devices. Many of the iOS users knows how to disable this option, but still there are few users who don't about this settings. So for those users this guide will sure help you out.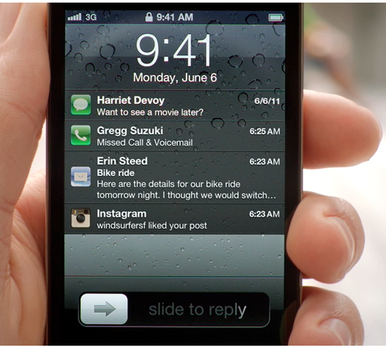 First of all, let be clear about lock screen notification. The lock screen notification pop-ups whenever you receive any message or update on WhatsApp, Facebook or on any other app. The notification can be directly viewed instead of unlocking the device. So one don't need to unlock the iOS device in order to view the notification. According to the priority, the device will be unlocked and the notification can be viewed.
Some iPhone/iPad users find it annoying and don't want to see this notification on their lock screen. So for those the below step by step guide will help them out.
How to Disable Lock Screen Notification on iPhone, iPad:
Step 1: Open Settings on your iPhone device
Step 2: Now select the option Notification.
Step 3: Tap on the Application (e.g. Messages or Phone).
Step 4: In the setting you will find option Show on lock screen. Enable it by just tapping on it.
Step 5: Similarly Sound Notifications can also be disable by just tapping on Notification Sound and then select None.
Congratulations! Lock Screen notification has been successfully disabled on your iPhone/iPad.