The use of Smartphones has increased rapidly from last couple of years due to the ability to perform various tasks most probably related to computers. Earlier the conversion of PDF file to JPG was only possible through computer and now people can do the same conversion right from their Android smartphones & tablets.
There are few Android apps available in the Google Play Store which makes the conversion task easier and time saving. From various apps, I have found two which works on expectations and are totally free to download. After installation of these apps on your Android mobile, you just need to choose the PDF file and then it automatically converts into JPG.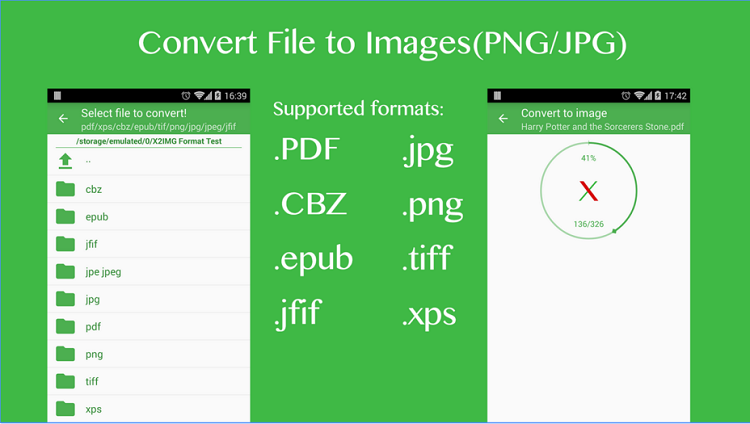 Convert a PDF file to JPG using X2IMG
1. Download and install X2IMG application from Google Play Store.
2. Open App Drawer and launch the X2IMG app.
3. Tap '+' to select the PDF file which has to be converted into JPG.
4. Now you need to select "Convert to image [JPG]".
5. That's it! Now the file will be converted and saved to the path /sdcard/X2IMG/folder
Note: You can also change the format to PNG through settings.
Convert a PDF file to JPG using Free File Converter
1. Download Free File Converter from Play Store.
2. Once installed, launch the app.
3. Now in Image Converter, select Convert to JPG and then tap Go.
4. Next the app automatically opens the default browser in your device and goes to the following URL – image.online-convert.com
5. Now you need to tap on Choose File to select the PDF file, select a quality of the image and then tap on Convert File.
6. After successful conversion, the JPG file will be automatically downloaded to your download folder.
Don't forget to share with your friends on Social media like Facebook and Twitter.
Any queries, do leave a comment below.