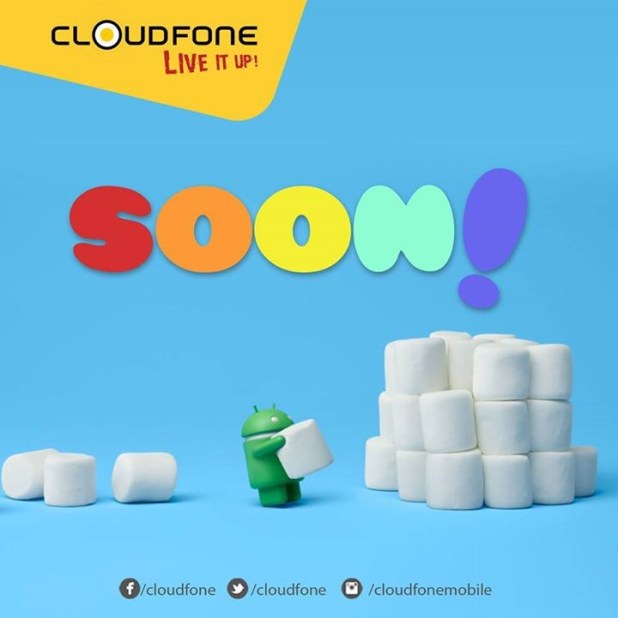 Many Cloudfone smartphone users have a question hitting on their mind, when my mobile gets Android 6.0 Marshmallow upgrade? Many mobiles OEM already announced their plans of Android Marshmallow OS update.
Now Cloudfone users has something to cheer about has the company teased Marshmallow update for its devices in a Facebook post. The company has shared a Marshmallow Android image along with a tag in better words, "SOON!". So with this we can assume that the Coudfone will soon roll out latest Android update to its devices. Also Samsung Android Marshmallow update plans
Does my Cloudfone mobile gets Android 6.0 Marshmallow?
Earlier Cloudfone promised to roll out latest updates to its Cloudfone One lineup for the next couple of years. So, fulfilling the promise Cloudfone One users will be the first to get the experience of latest Marshmallow OS. With this, the company will becomes the first local brand to push the latest Android Marshmallow update that's not part of Google One project.
However, the confirmed list of devices for Android 6.0 has not be made official by the company. We can expect in the next coming days along with the exact time frame for update to hit the devices.
Stay tuned!