Sony launched Quick Charger UCH10 for its range of Xperia smartphones for super-speedy charging purposes. Only smartphones with Qualcomm Quick Charge 2.0 feature supports the new Quick Charger UCH10. To confirm whether you Xperia smartphone supports the new quick charger, just do checkout the below list.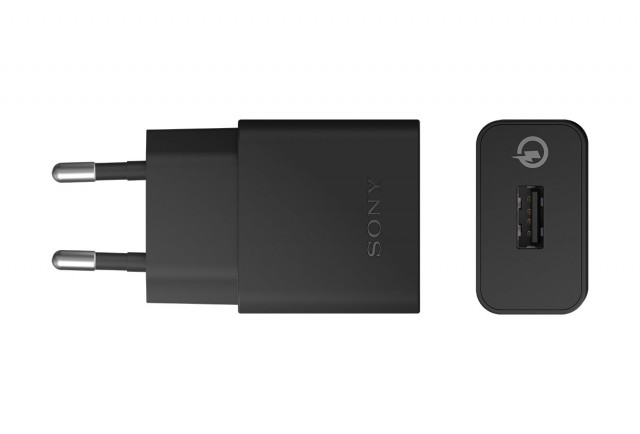 Sony Mobiles has officially claimed that a 10 minutes charge with the Quick Charger UCH10 will provide usage up to 5.5 hours in an Xperia device. Additionally a 45 minute charge will provide backup for an entire day. Considering the Xperia tablet, a total of 30 minutes charge will guarantee 3 hours of video playback adds the company.
To let you know, the UCH10 charger is compatible with all smartphones which are certified with Qualcomm Quick Charge 2.0. So, apart from Sony Mobiles the Quick Charger can also be used on other devices having Quick Charge 2.0 standard. It is also compatible with Samsung smartphones having fast Charging technology.
Sony Quick Charger UCH10
The Sony Quick Charger UCH10 is too lightweight with 45 grams and measures just 39 x 22 x 55mm. The design of the charger is quite similar to that of EP880 or EP800. For better charging experience, the charger should be used only with the given UCB11 cable. It delivers 1800mA at 5V of output.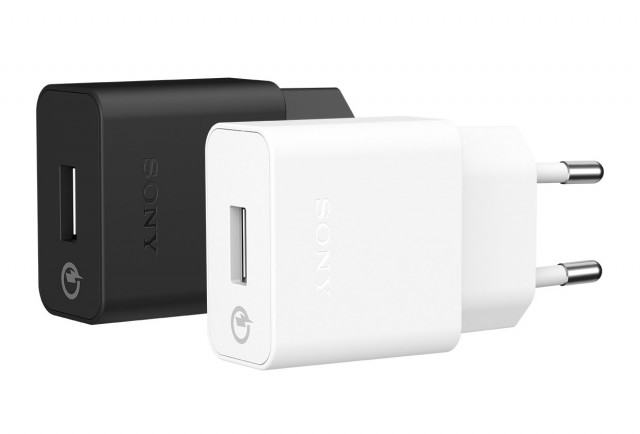 Sony Quick Charger UCH10 Supported mobiles:
Xperia Z5
Xperia Z5 Compact
Xperia Z5 Premium
Xperia Z3+/Z4 (only single SIM variant)
Xperia Z4 Tablet
Xperia Z3 (only Japanese variants SO-01G, SOL26 and 401SO)
Xperia Z3 Compact
Xperia Z3 Tablet Compact
Xperia Z2 (only Japanese variant SO-03F)
Xperia Z2 Tablet
If you own any of the above device, then investment on the Sony Quick Charger UCH10 is always a better choice. The Quick Charger UCH10 can be purchased from Mobile Fun for $19.99.
Are you buying the Sony Quick Charger for your Android Qualcomm Quick Charge 2.0 Smartphone?