A year ago Asus unveiled the ZenFone 4, ZenFone 5 and ZenFone 6 at CES 2014 and again it's coming up with another ZenFone for CES 2015. The Taipei Company has released a teaser of the new Smartphone with a short video on Facebook stating to be unveiled at CES 2015.
The video doesn't reveals much of the next Zenfone, but gives a clear look of next lineup Zenfone. With a rear button setup at the back of the device, reminds us of the LG G3. There is not much to the video since it is only 10 seconds long, with about half of that time containing the "see what others can't see" text overlay and Asus logo.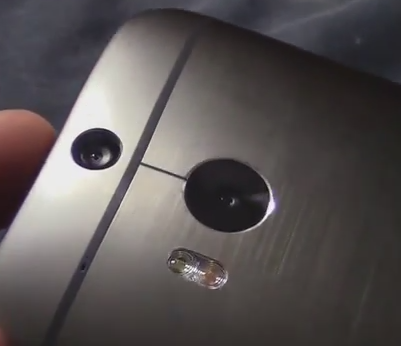 The teaser shows that the device comes with two rear cameras, just similar to the HTC One (M8) flagship. Pausing the video at some key moment will show you the dual-LED Flash in close-up along with its position in relation to the camera lens.
Last set of Smartphones were all about low prices and mid-range specs, but this time it seems that Asus is going bigger towards the Hardware. Nothing can be known about Hardware apart from waiting for the launch at the CES 2015 starting from January 5.