Keeping the promise to provide Android 5.0 Lollipop update, Motorola starts rolling out Android 5.0.1 Lollipop update to Moto G (both 1st and 2nd gens) Smartphones. Motorola devices are getting fast update to Android Lollipop when compared to other Nexus line devices. So this is good move by the company which is impressive feat for an OEM. Recently Android 5.0.1 Lollipop update being rolled out to Nexus and Google Play edition devices and in the next couple of days were seeing update in Motorola devices. So both the devices the Motorola Moto G 2013 and Moto G 2014 models have reportedly began receiving the latest update.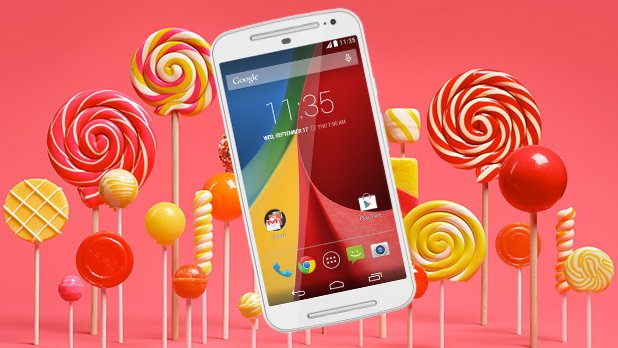 The Android 5.0.1 update will bump the system version of Moto G 2nd Gen to 22.21.25 and the build number to LXB22.46-25 while the Moto G 1st Gen will have system bump up to 220.21.25 and the build number up to LXB22.46-25. The update is rolling out to a few cases which means you have to wait until your device receives the update.
To check whether your Moto G (1st or 2nd Gen) got Android 5.0.1 Lollipop update, go to path I. If you are one of the owner of Moto G Android Smartphone and receive Lollipop update, do lets us know in the below comment section.