Aircel today has launched its 4G LTE services in four circles in India. The circles which will get the second India LTE service are Andhra Pradesh, Assam, Bihar and Odisha. Airtel was first to introduce 4G LTE service in India. It was expected that the Reliance will be the second telecom network to launch the 4G LTE in India, but it was surprised by Aircel.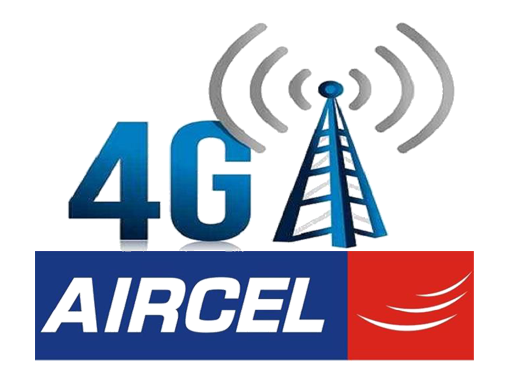 Aircel is one of the leading telecom operators and has come up with the 4G LTE for the sub-continent. Not all the circles will get the 4G LTE services, but it is expected to spread at the end of this year. Aircel says it holds 20MHz of spectrum in the 4G LTE 2300MHz band across eight circles- Andhra Pradesh, Tamil Nadu, West Bengal, Bihar, Odisha, Assam and North East and Jammu and Kashmir.
Mr. Anupam Vasudev, Chief Marketing Officer, Aircel said, "Our existing technological leadership position further lends to providing a promising and reliable 4G LTE service to our customers. The wireless broadband services offered will help customers transform their workplaces and homes into 'smarter' entities. The parameters that will differentiate Aircel's 4G LTE services include customized offerings with a quick turnaround time for deployment of services to Enterprise and Home customer, beating existing industry standards; high speed and low latency, which are critical to any enterprise service experience, will be Aircel's key focus deliverable building on Reliable MPLS (Multiple Protocol Label Switching) core network. It is with this targeted approach, Aircel is confident of leading the 4G LTE market in India."
Also Read: Top 5 Micromax Android 4.4 KitKat Smartphone's pricing Rs 6000- 7000
Also express that "Aircel has been at the forefront of data revolution by offering innovative products and services in this place. It is only when a company having strong vision and strategy to predict customer needs and demands coupled with the ability to tackle evolution of technology, can it dream to take on a leadership position."
Aircel says its enterprise customers will experience 4G LTE high speed networks on dedicated Internet and secure VPN (Virtual Private Network) services, whereas home customers will experience various infotainment services on high-speed broadband that will help connect any Wi-Fi device to support services such as Internet access., Smart TVs, Virtual Home Solutions, Home Security, online gaming and more.