Samsung Galaxy S6 and Galaxy S6 Edge are the 2015 flagship Android smartphones which has two major changes when compared to its previous flagship devices. First one is the devices has low capacity battery life and secondly doesn't have microSD card slot for memory comparison. But thanks to Incipio who is not offering only battery cases for the latest flagship devices but also provides support for your microSD card.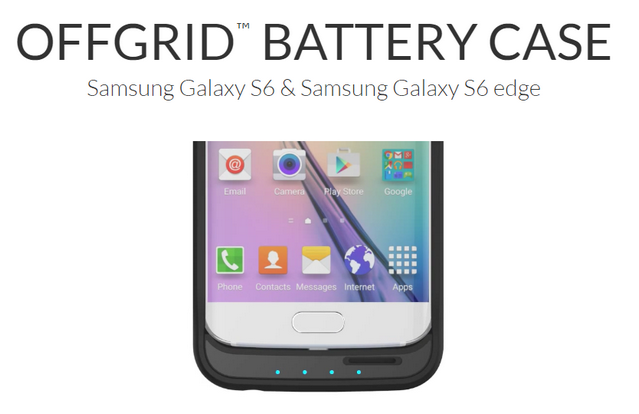 Comparing to all other battery cases, the Incipio offGRID Battery case is quite thinner measuring 9mm from rear side of the device. So, users will not feel it much thicker and weighted, and will like using the case.
The Incipio offGRID Battery case comes with 3700mAh Lithium-Polymer battery and also microSD card slot. A memory card of 128GB can be used as an additional memory for your Galaxy S6 and S6 Edge. So, now need to look back on device setting for available memory.
There is a discreet toggle on the side of the case which helps in selecting either charging or storage modes. So, at one time you can only use battery or storage. With Qualcomm Quick Charge 2.0 and Samsung Fast Charging features, the case will boost the charging ability when connected to fast charging source.
The Offgrid Battery Case with microSD card support costs only $89.99 and brings new user experience with Samsung Galaxy S6 and S6 Edge smartphones.
Buy Offgrid Battery Case from Incipio