Atria Convergence Technologies Pvt. Ltd. popularly known as ACT Fibernet has reduced their broadband tariffs plans for customers in Hyderabad. Currently the plans are only rolled out to the customers of Hyderabad. The company has not revealed any details on revising the same plans to the other cities of the country.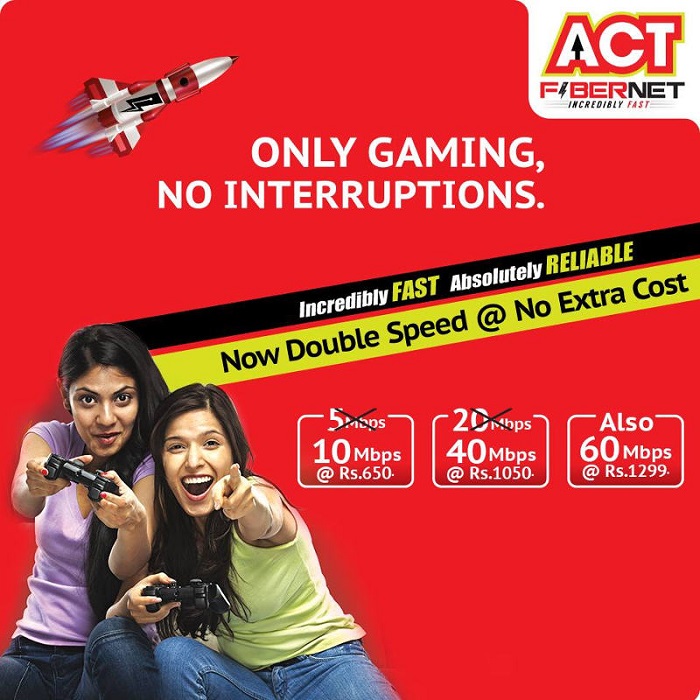 Refer the below image, which clearly gives the details of all the ACT Fibernet plans. The 100 Mbps plan will now costs only Rs. 1,999 when compared to earlier pricing of Rs. 2,799 and the company also came up with new 60Mbps plan which costs just Rs. 1,299. ACT formerly known as Beam fibernet in Hyderabad also doubled 5Mbps and 20Mbps plans to 10Mbps and 40Mbps respectively without any extra cost. There is also increase in the FUP limit of these plans.
Latest ACT Fibernet Plans for Hyderabad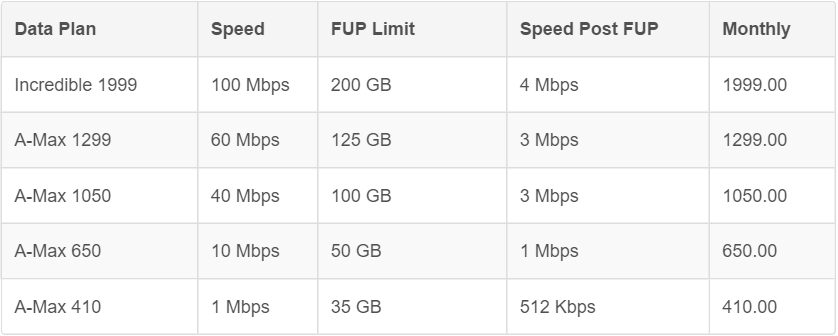 So, the ACT broadband users in Hyderabad have already migrated to 10Mbps if they are using 5Mbps plan and to 40Mbps if they were using 20Mbps plan. Stay connected for more details and latest tariff plans of ACT Fibernet.